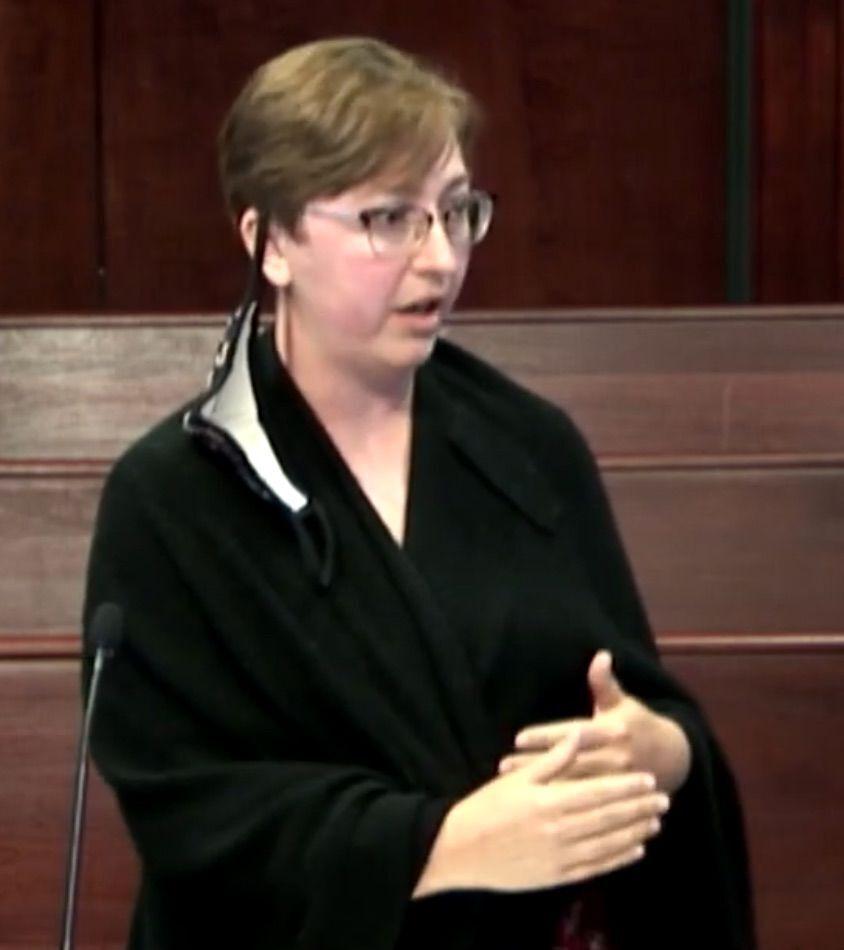 Wayne County commissioners on May 4 narrowly endorsed the Wayne County Association of Educators' legislative agenda.
The Board of Commissioners voted 4-3 in support of the association's eight-part "Resolution to Improve Student Learning Conditions."
The resolution appeared on the board's agenda at the request of Commissioner Bevan Foster.
Tiffany Kilgore, president of the county educators association, said "learning conditions" encompass the working conditions of all school employees.
"If we cannot address the lack of investment in public education in the state of North Carolina, then we will never bring the change we want for our students' learning conditions," Kilgore told the board.
Kilgore spoke on eight actions in the resolution, including increased per-student spending; higher pay for teachers; expanded funding for school nurses, counselors, social workers, psychologists and instructional assistants; and a minimum base pay of $15 per hour for all school workers.
Commissioner Antonio Williams thanked Kilgore and her staff for thinking of the bus drivers and custodians, as well as the teachers.
"We need them, and we need them to have a living wage," Williams said.
Commissioner Joe Daughtery said he would have to oppose the resolution.
"Although the intent needs to be applauded in regard to improving our schools, there are just so many issues that are brought up into this particular resolution that you're asking us to approve," Daughtery said. "There are just so many other issues that are in there, I would have to decline in supporting this."
Williams said he had met a Wayne County school bus driver and discovered that the county was losing bus drivers to other counties where they could get $5,000 more in pay.
"I don't think the burden really is on this board," Williams said. "We have to really point fingers at our educational board because they're in control of that."
The school board is responsible for the custodians and for providing teachers what they need, Williams said.
"This board has given ample and additional funding to Wayne County Board of Education," Williams said. "We've exceeded what we absolutely have to give them. They just have to be better stewards in my opinion."
Reinvestment in Wayne County public schools is necessary because the students deserve access to the fundamentals, Kilgore said.
"If we want to have career-prepared readiness, then we've got to start in elementary school, we've got to start right there, continue and push through middle school, continue and push through high school, and that way we can have career-ready individuals," Kilgore said.
Williams made a motion to support the resolution.
"Is it perfect? No," he said. "However, it will give the legislators an opportunity to see if they strongly are concerned about our community."
Foster said the resolution was just a way of expressing support for teachers and school staff.
"I've seen a couple of resolutions that we have absolutely nothing to do with or any control over, but we vote for them," Foster said. "I've seen it on the city level. I've seen it on the county level. It's just showing support for those. We can't say that the legislators are going to do anything or do any of this, and I think that's on them, but right now it's just showing support for the teachers here, showing that we stand behind them."
Commissioner Barbara Aycock asked whether the Association of Educators had presented its resolution to the Wayne County Board of Education. Kilgore said the resolution would be presented to the school board next month.
"I want you to think of this like a wish list, this is what you wish our students would have in Wayne County," Kilgore said.
Daughtery disagreed.
"It's not a wish list," Daughtery said. "This is a written document with specific items in it, and as such you're asking this board to agree to everything that's in this document by supporting it, and so it's not just a wish list.
"I understand there are great needs there, but you're asking us to endorse what you have in written form here, and I can't agree to all these items. Some of them I understand the need of, but I can't agree to some of these things, of extending health benefits, as an example, or raises for retirees, and so forth. The legislature is the one that determines who is going to get health benefits as of January 1st, we don't."
Kilgore said she understood Daughtery's point, "but the point that I'm making is that you are the leaders of our community, you're the leaders that represent these individuals, and that you should be fighting for their rights as well and pushing our legislature, to say I need you to support the staff and the students and our families and communities in Wayne County, and the way to do that is reinvest in public education, particularly addressing these items."
Foster said the Association of Educators was merely asking for a show of support for teachers, students and families.
"It's just a simple agreement," Foster said. "We're saying, hey, we support them, we support the educators of Wayne County, here you go. Our legislators, it's on them what they do from that point on."
Voting in favor of the resolution were Commissioners Foster, Williams, Barbara Aycock and Freeman Hardison. Voting against the resolution were Commissioners Daughtery, Chris Gurley and Chairman Wayne Aycock.