(BPT) - Are your kitchen appliances older than your children? Do you scowl at your laundry because it just doesn't get as clean as it should? Have you rediscovered shirts piled up in the back of your closet? If you can answer "yes" to any of these questions, it's time for a home upgrade. If you haven't shopped for appliances or other home items in a while, you're going to be floored by what's out there today. Wi-Fi-enabled everything, customizable luxury, the sky's the limit. Here are some ideas from the Whole Home Project Concept House, House Beautiful magazine's first-ever custom-built show house, that will make your home swoon-worthy:
The Technicurean's home kitchen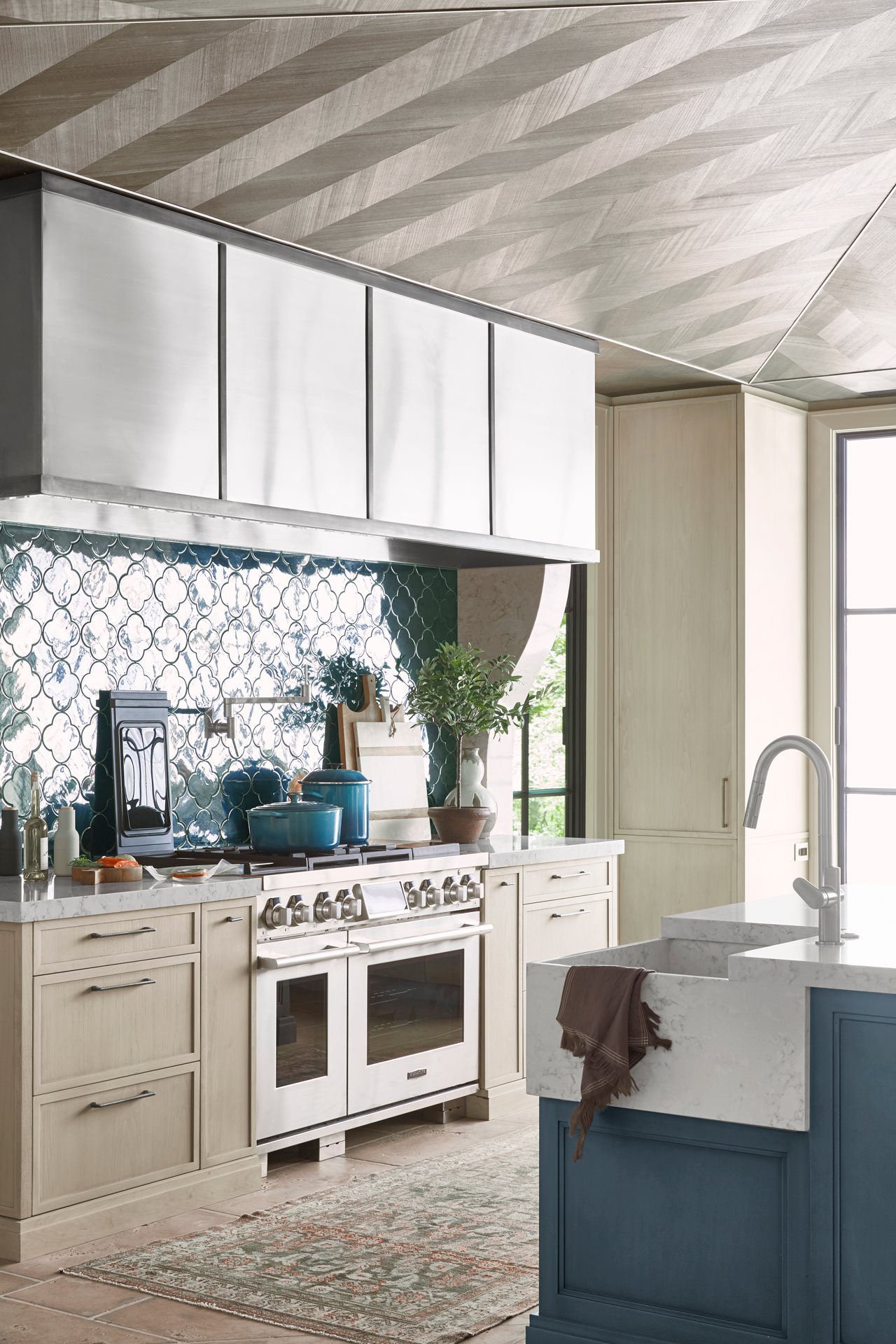 Photo courtesy Victoria Pearson for House Beautiful
What's a Technicurean? A forward-thinking home chef who's passionate about cooking and loves technology-enabled appliances. If that's you, Signature Kitchen Suite's luxury line of high-tech kitchen appliances just might bring a tear to your eye.
* 48-inch Dual-Fuel Pro Range. This gorgeous range was brilliantly engineered to be the first on the market with built-in sous vide functionality — in addition to induction and gas, all on the cooktop. It's Wi-Fi-enabled, so with the touch of a button on the Signature Kitchen Suite app, users can enjoy the benefits of smart functionality like preheating the oven remotely.
* 36-inch Built-in French Door Refrigerator. Designed to preserve and maintain the integrity of fresh food, the highlight of this fridge is its convertible middle drawer featuring five temperature zones to choose from, depending on whether you're storing chilled wine, fridge deli, meats and seafood, beverage or freezer items. It also offers one of the most versatile interiors with lift-and-go bins and drawers, along with a movable snack door that creates a customizable space that is perfect for extra-large serving platters.
The Ultimate Laundry Room — Only from LG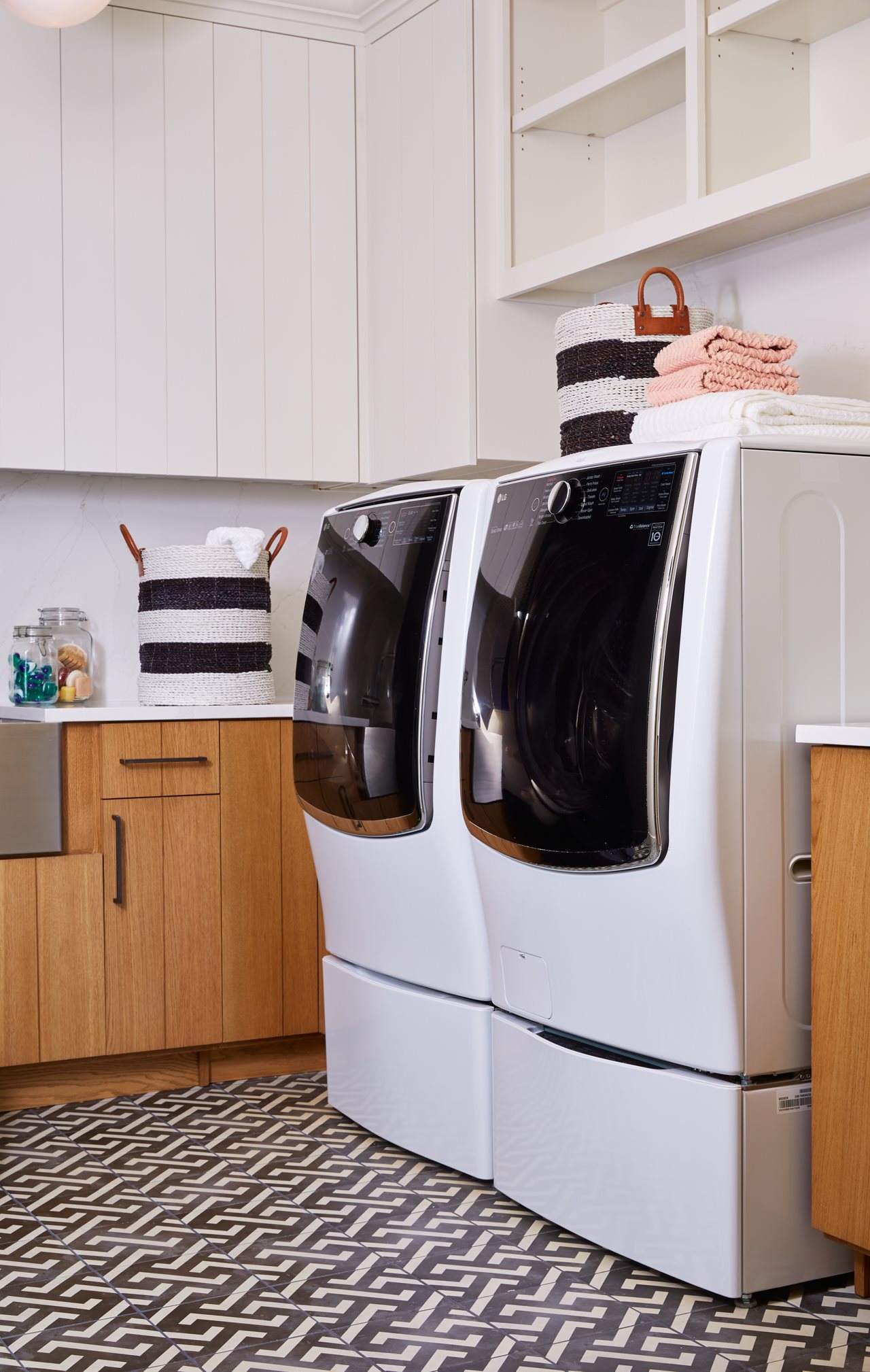 Photo courtesy Victoria Pearson for House Beautiful
These new appliances from LG Electronics give laundry day some high-tech fun, and more importantly, make the process more efficient, effective and fast. Plus, the LG Ultimate Laundry Room features the only laundry appliances to be certified as asthma and allergy friendly by Asthma and Allergy Foundation of America thanks to their ability to remove allergens, dust mites, pet dander and more from clothing and bedding. Here are a couple of standouts, both Wi-Fi enabled:
* LG TWINWash System with LG Sidekick: This two-in-one powerhouse cuts up to 30 minutes off your washing time with TurboWash technology. But it's the LG Sidekick that packs the punch. It's a secondary mini-washer that sits beneath the main washer and is designed for small loads that are a big deal and can't wait. Have a basket of whites with one red shirt? No problem. Pop the shirt into the Sidekick and run both loads at once — or run them separately.
* LG Styler: A first-of-its-kind steam clothing care system, LG Styler reduces wrinkles and odor and refreshes garments with the fastest cycle on the market today — as little as 20 minutes.  It's a slim closet-like unit that uses pure steam (no chemicals!) to refresh, de-wrinkle and deodorize your clothes between cleanings. Hang a couple of shirts within the Styler, set the controls and you're good to go. It can also sanitize and reduce allergens in clothes, bedding and sportswear. And that raggedy old stuffed animal your toddler won't put down ... ever? Pop that into the Styler and it'll be fresh, clean and sanitized.
Master closet makeover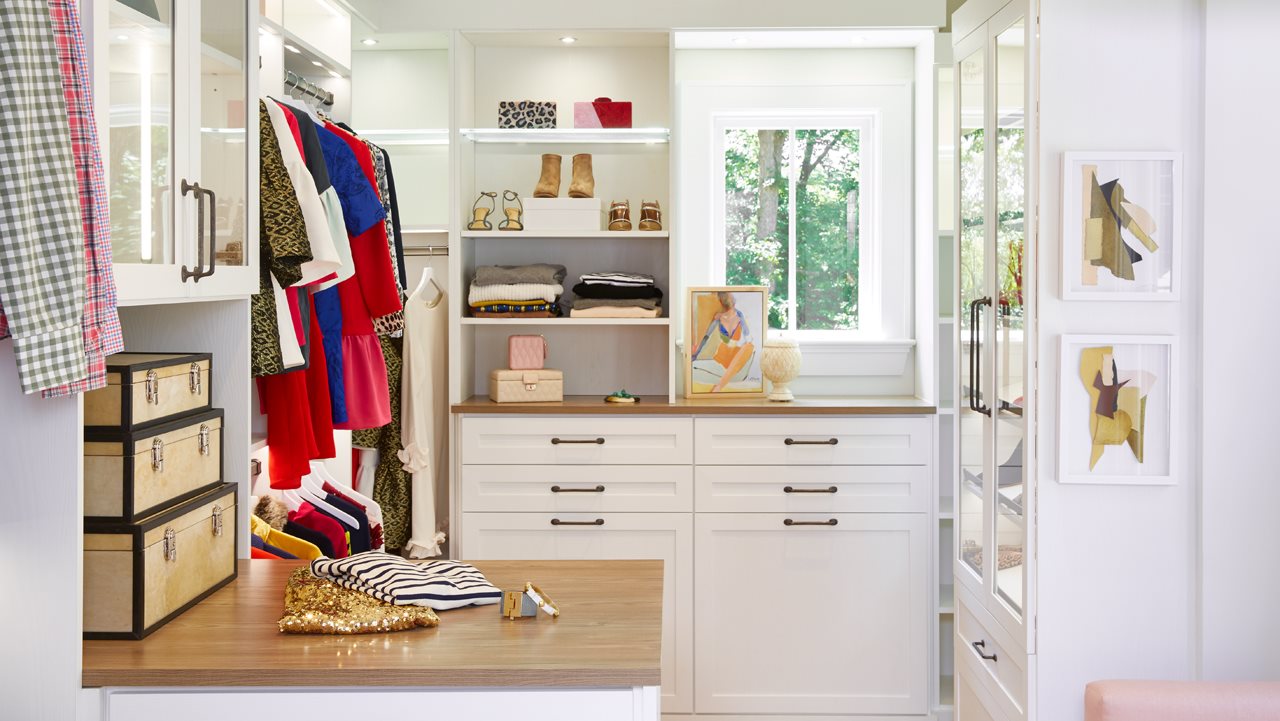 Photo courtesy Victoria Pearson for House Beautiful
Having a tough time keeping your clothes off the floor? If you've ever found a shirt you hadn't seen in years in the back of a stuffed-full closet, it's time for a makeover. Turn your closet into an enviable addition to your master bedroom with a peninsula island, shelving, drawers, cabinets, hampers and more from California Closets.
* California Closets can personalize any space to meet different needs and design styles that offer broad, exclusive finishes. Each custom-crafted closet or storage solution will reorganize your life by making space to hang all of your clothes — whether it's with drawers that separate jewelry from big sweaters, hampers with pull out bags to carry to the laundry room, or shoe cabinets with clear glass door inserts that self-illuminate for easy pairing. Revolutionize your clothing care by setting aside closet space for the LG Styler so you can de-wrinkle and freshen clothes where they live. And the other great part of it is, the woodwork, accents, lighting design and decorative hardware are a beautiful addition to your master suite.
Bottom line: You don't need to be a celebrity to live like one with these swoon-worthy upgrades to your home!